Down Home Cooking With a
Cajun Creole Flavor
Fresh, Home cooked meals just for you!
YOU ORDER. WE COOK & DELIVER
Need Catering? Give us a call and place your order. Enjoy our Home Cooked meals for every event!
T Le Blanc's serves the food of Louisiana in Slidell and is known for their variety of specials that change daily, and are crafted from the freshest of ingredients. You wont find the heart of what they serve on their menu: it's all in their specials!
Not Your Average Local Restaurant
T Le Blanc's has an in house baker who bakes all their cakes and pies fresh daily. Lemon & Coconut Meringue Pie and White Chocolate Bread Pudding are some of the favorites.
Our desire at T Le Blanc's is that all the guests that pass through our door will feel like family. When you leave we want you to have experienced warm hospitality and a taste of classic Louisiana inspired foods with down home appeal, just like ya Mama's!
Fresh meals are made upon order using only the freshest ingredients.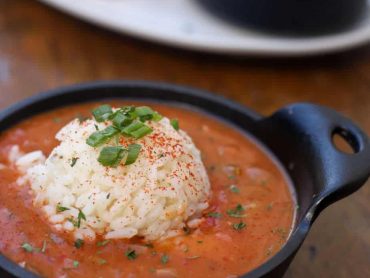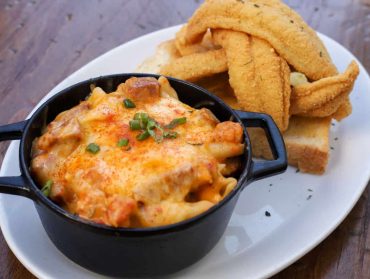 What's our secret? All of our home cooked meals contain fresh ingredients!
Home Cooked Food made
with passion
Owners Warren and Toni Leblanc opened T LeBlanc's Creole Kitchen in 1996. Coming from both a Cajun & Italian heritage and both born and raised in New Orleans, Louisiana it has made a perfect blending of "Down home cooking with a cajun creole flavor!"
Visit our website give us a call to order. Choose from our award winning main dishes, sides, salads, desserts and drinks. With our daily special, there's always something new to try.
Our chefs create that home cooked meal our customers love. All of our dishes use fresh ingredients and award winning flavor.
Once your order is ready we'll deliver it right to your door. Enjoy that home cooked taste at every event!
"We eat there at least once a week, my family and I love it THAT much! Such a friendly staff always greets you with a smile and serves you up with some delicious meals and always ending with DID YOU SAVE ROOM FOR DESERT… DUH….. we love this family friendly atmosphere along with everything on the menu, you just can't go wrong eating at this local MOM & POP restaurant!"
"Simple home cooked meals. My wife and I eat here at least once a month. Very homey and comfortable. Everything is cooked daily it seems. Very fresh food."
"Excellent food! Adorable atmosphere! Friendly service! We're visiting from Texas and we can't wait to return!"